You're already familiar with subscription services for your entertainment: Netflix for streaming movies and TV, Spotify for music, and Amazon Prime for — well, everything. Now, the trend is starting to include travel as well, with memberships that include cheap flights, hotels, and even unlimited stays at a castle in Scotland.
These are not like rewards programs, which are generally free but only get you a free upgrade maybe once every ten years. This new breed of travel "clubs" are members-only and pay-to-play. Below, we look into what they're offering and whether subscription travel services are worth it.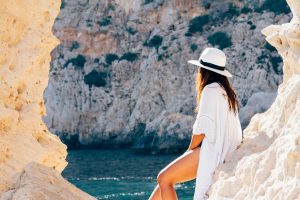 A subscription travel service for every budget
Safara earns its members free travel points for everything they book through the site. It costs $195 per month and is designed for people who tend to stay in chic hotels:
"Safara is built for people who travel all the time," says the founder. "It works especially well for business travel because work picks up the tab and the traveler keeps the points for free travel. But honestly, anyone who travels more than five times per year and loves hotels will love Safara."
SkyHi is another recent service catering to millennial travelers on the hunt for cheap flights. The membership is $199 per month, but the payoff is flights at exclusive prices from $35-75.
If $200 per month sounds pricy to you, brace yourself: those are on the affordable side of the scale. Inspirato starts at $2,500 per month. What does it comes with? Endless travel to any of the club's curated collections of hotels, resorts, and exclusive destinations. Some of the options include a centuries-old villa in Tuscany and a penthouse at the Mandarin Oriental in Singapore.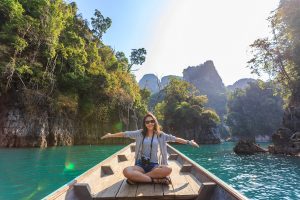 Are subscription travel services worth it?
After doing the math, the numbers suggest that only frequent travels will get the benefits from their subscription that outmatch the cost of joining. Take SkiHi, for instance: with a $199 membership, a flight from New York to LA through the site will only cost you $120. But do a quick search online, and you can probably get the same trip for $300. However, once you start to factor in multiple trips per month, the savings outpace the cost of membership quickly.
With Safara, you have the security of the site's own guarantee in place. If you don't earn enough free travel to match the cost of joining, they'll refund the difference. And when it comes to Inspirato – well, let's just say that the cost of some of these holidays is about five times the membership price. As usual, the more money you have, the more you can get for free.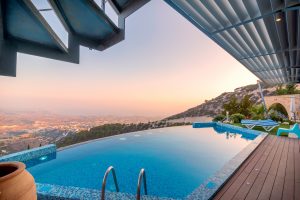 To wrap up: we think some of these, like SkyHi, are worth looking into, but the subscription travel trend might not be the best deal for travelers yet. However, we're excited to see what other offerings pop up, and we'll keep you posted as they do.