You always hear stories from friends about how this one city is simply perfection. One day, you head out to this supposed wonderland to find out it was a complete lie. That's the story for many travelers who visit highly talked about areas on their time off. These individuals talk about their disappointed journeys to areas ranging from the Land Down Under to The City That Never Sleeps.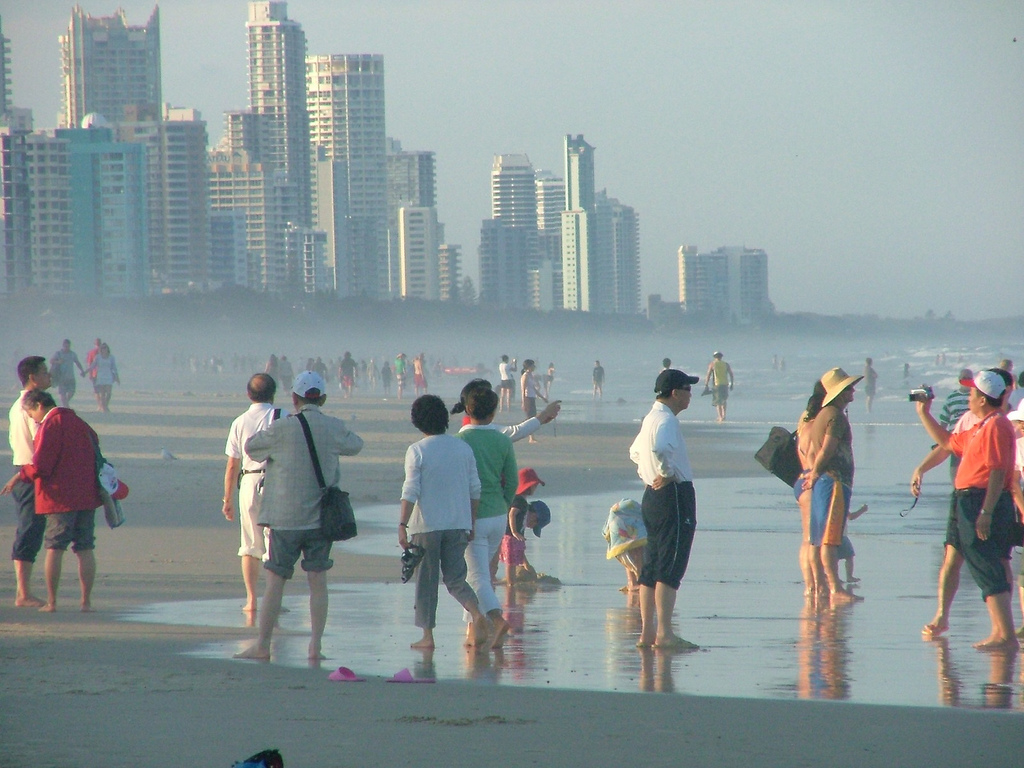 ---
35. Paris Is Burning
Paris
Yeah, some of the grand architecture is cool, but being there for three days was utterly exhausting. There was no downtime until we got back to the hotel each night, it was so stressful. I felt like everywhere we went I couldn't relax because I had to be on the lookout for pickpockets and make sure I haven't lost my phone. Even riding the metro was like that. Toss in the endless strong smells and it was kind of a bit too much for me.
The south of France (Lyon, Cassis, Nice) was nice.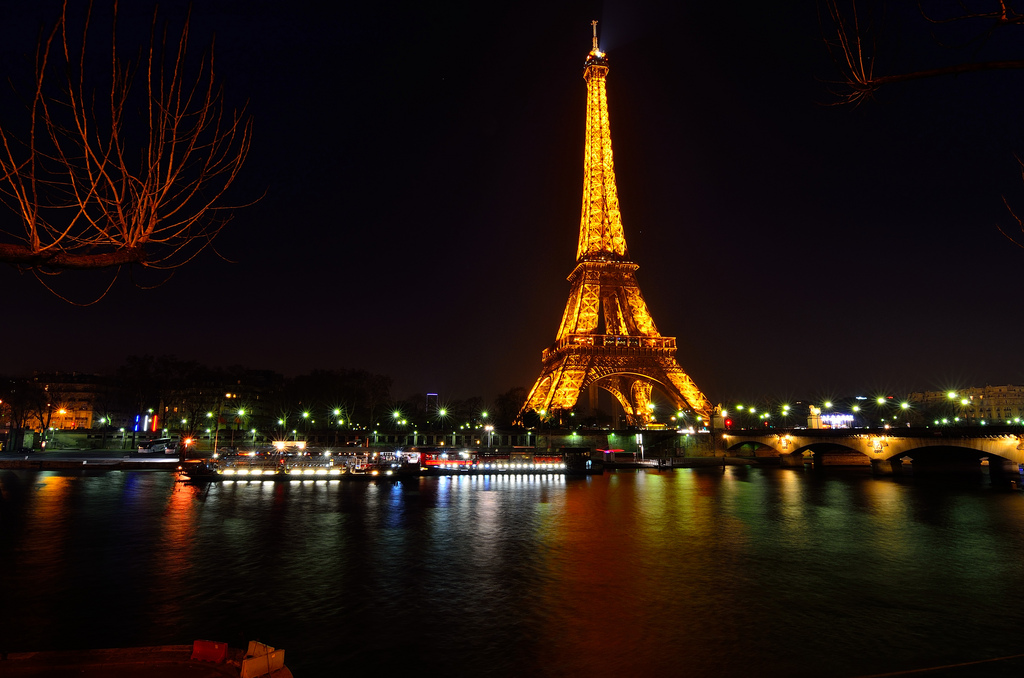 34. It Can't Be Nashville Every Night
Nashville. It used to be a great city, now out of towners took the place over by filling every spot available with overpriced condos, themed attractions, and overpriced country singer attractions. The interstates can't handle all the new people so there's always bad traffic and nobody knows how to drive. Your new average Nashvillian are girls wearing cowboy hats and yelling "WOOO!".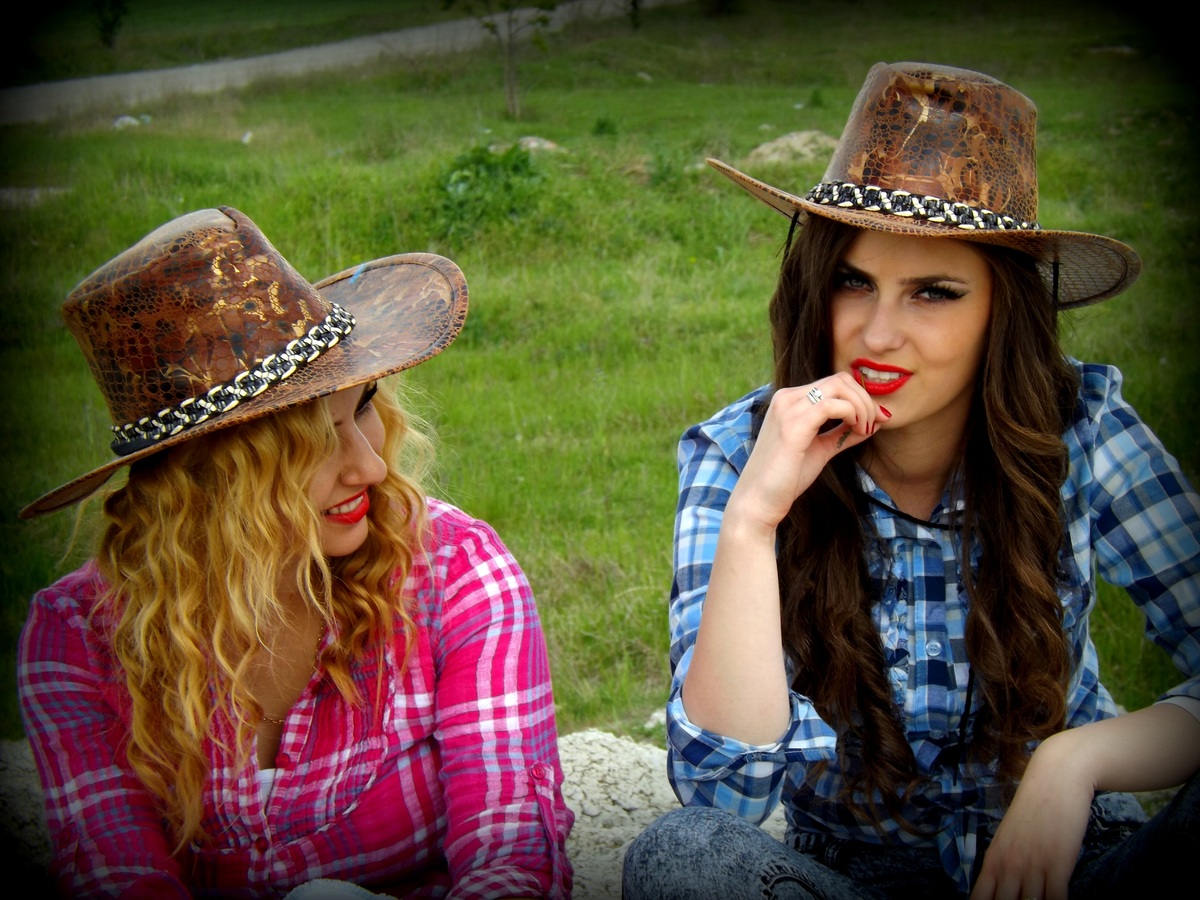 33. Greece Is (Kinda) The Word
I wasn't a fan of Athens at all. Greece as a whole is very friendly, beautiful and welcoming. Athens felt like the opposite. A rundown city that could sure use a fresh coat of paint and a city-wide repair job. People drive like absolute crazy people. Police presence is non-existent, even with all the pickpockets (who will rob you in broad daylight in front of crowds). Maybe the only major city I've ever been to where I could say the main tourist attraction (Acropolis) is the best part. I would never say a major tourist attraction is the coolest part of a city. Usually, it's the opposite. But in Athens it was true. Acropolis is definitely worth seeing. But it shouldn't have to be the best part.
Greece is worth visiting. But be prepared to be let down by Athens. It's not the wonderous magical ancient Greek cradle of humanity it's portrayed to be.
32. New York State Of Resentment
The NYC. The city is the number one target in the USA. Lots of homeless and weird people wandering the streets, not to mention the rats. It is an expensive place to live in other ways too. A simple beverage can easily cost you ten dollars or more in some places. Utilities, groceries, services, and eating out can be pricey too. The tourists in Manhattan will begin to annoy you after a time. Groups of visitors blocking up the sidewalk while they read a street map will become a regular source of frustration.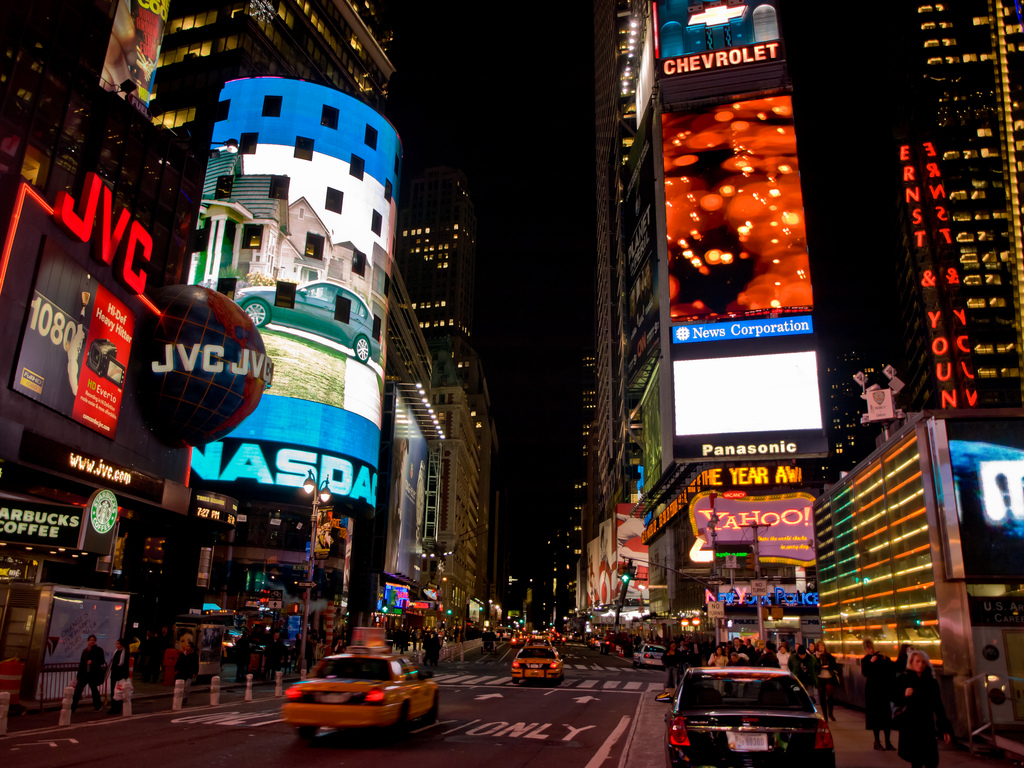 31. The District Sleeps Alone Tonight
Washington DC. The traffic sucks, MD and VA drivers are incredibly self-absorbed and don't know how to follow basic driving courtesy. Parking is hard to find and garages are incredibly expensive. The food is expensive. The historical buildings seem to always be under construction. Tons of people in the museums make it difficult to actually enjoy them. A lot of DC and northern VA people seem to think they are more important than anyone else. All around unenjoyable experience every time I go.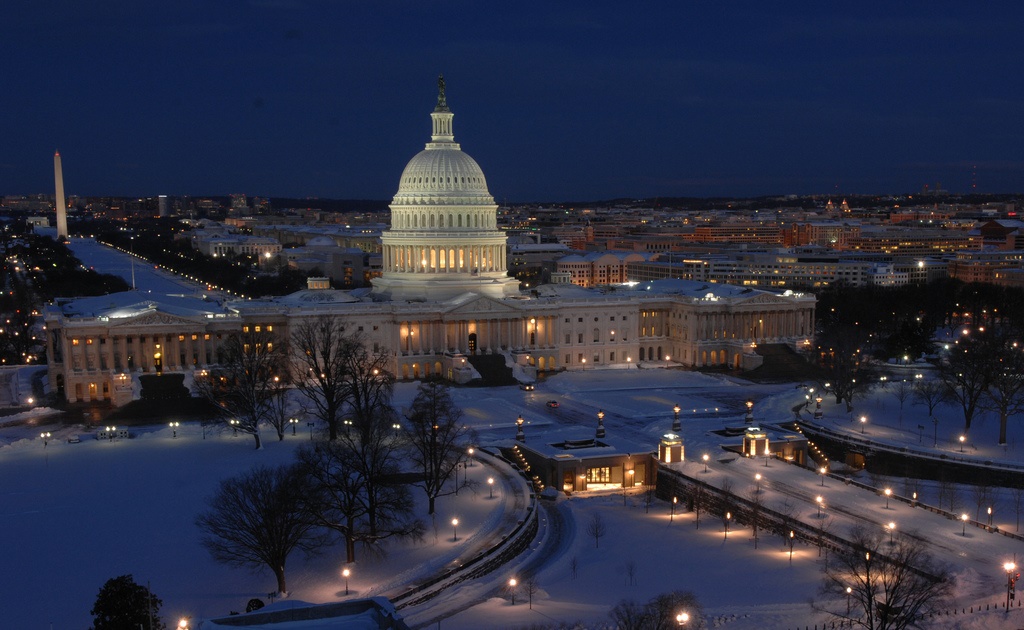 30. Henderson Or Nightingale?
Florence.
I feel like I'll get attacked for saying that since I don't know a single person who doesn't like it, but I really didn't like it. Didn't like the layout of the city, don't care much for museums, generally felt like there wasn't much to do there. Only liked shopping for jewelry and seeing the Tuscan countryside. I know people hate Rome much more because of the pickpockets, crowds, and bad vendors, but honestly I loved how much there was to see in Rome and if you go early in the summer or early fall, it's way easier to get around there. As long as you're careful with your belongings (don't look like too much an oblivious tourist, basically), the pickpockets and people trying to sell you things are more like minor annoyances.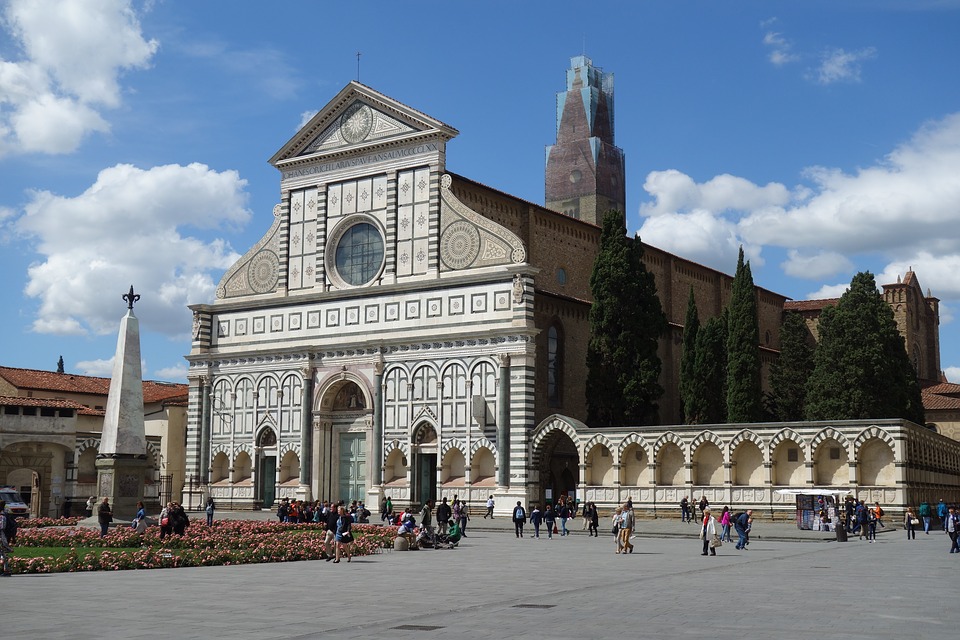 29. Budapest Isn't The Best
Budapest. Surprisingly small, but overrun by tourists. Lost a lot of its soul. Never figured out the appeal of a pub. Yes, Hungarians really seem to think their country is the absolute crown jewel of the world. Hopping to different restaurants was bad. Places would love to have two sizes of whatever a menu item was, the larger is not too much bigger but much more expensive, give you the larger one unless you INSISTED THRICE on the smaller one and gave them attitude if they hoped you didn't notice, and then stick you with the inflated bill. Servers liked to give "tall" beverages without being prompted… with the upcharge of course. Did not have a good time, and being a broke student, this was money I didn't really have; had to do some last minute accommodation musical chairs to make up for a really horrible trick a restaurant pulled with my tab. Liked Vienna, Krakow, Wroclaw, Bratislava, Prague all much better.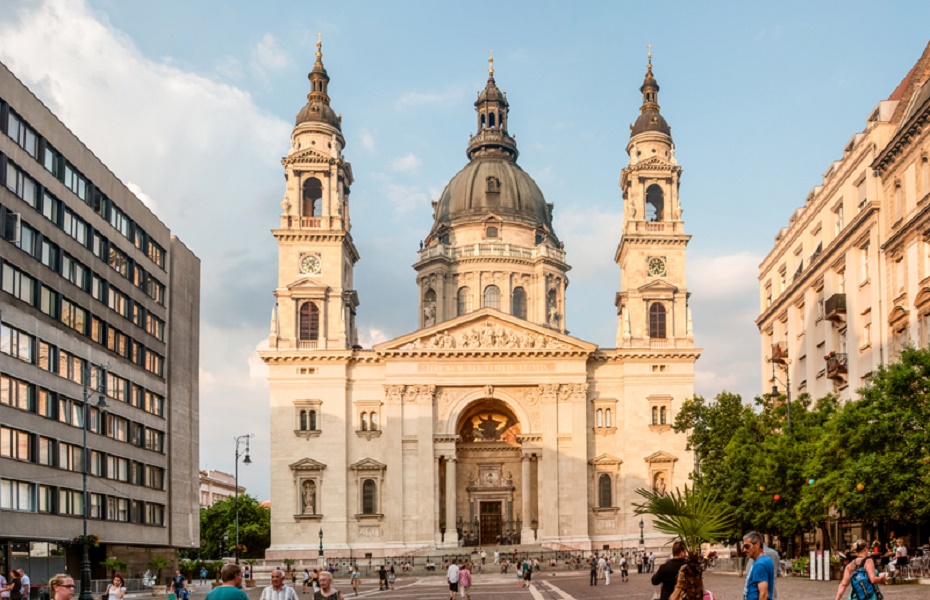 28. Australia's Second (Or Third) Favorite City
Melbourne, Australia. Highly rated here and abroad, all my friends gush about it. Thank goodness my husband and I see eye to eye on the topic. We've now visited 3 times together and both been once before that and never been too impressed. We struggled to find anything that wasn't Starbucks or outrageous money for a cuppa one weekend while there despite it being known as a coffee hub, and this was while staying at a central well-known and posh hotel. The weather is all over the shop and it's just a bit meh. Like the touristy things are ok but yeah, never really impressed me. Probably won't go again unless I have to
27. Dullness In The City Of Gold
I just don't get the point of present-day Dubai at all, at least not as a tourist destination. It looks like a place that was built for the sole purpose of being expensive and for giving very rich people a very expensive place to visit.
Aside from the world's tallest building and a bunch of others- whose sole point of interest appears to be Look-at-Me-I-Am-Tall- there's nothing obvious of interest there at all. Yes, I appreciate it's an intentionally showy statement that they can build all this tediously vapid stuff in the desert, but so what?
I'm not surprised that you think it's "soulless"; there doesn't appear to be anything resembling culture there except Very Expensive high-end shopping malls. How dull can you get? It's not like there's any scenery or anything natural of interest nearby either.
Why would an ordinary person (even one with no conscience that wasn't concerned about the de facto slavery of workers there) want to go to Dubai for a holiday? Why would a stinking rich person want to go, for that matter?!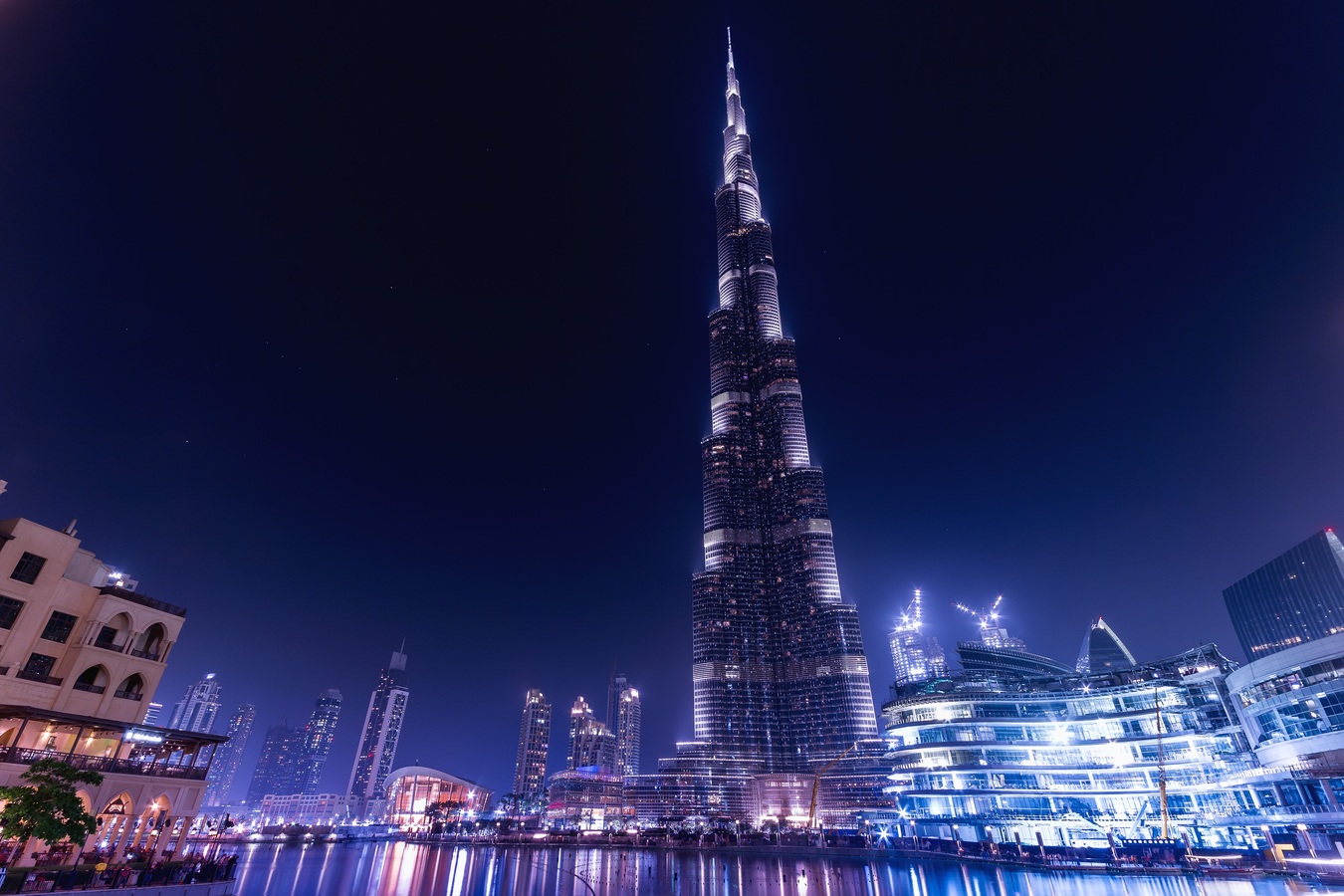 26. San Francisco Is A Lonely Town
I didn't enjoy San Francisco at all, although some of the culture, architecture, and the views out over the bay were stunning.
I've never seen so much normalized, no-one-batting-an-eyelid, extreme homelessness in any (western) city I've visited.
People pushing each other and their belongings down the streets in hospital beds because their injuries weren't doing too well. People sobbing on street corners. A whole lot of people sleeping rough. Both in terms of the number of people and the severity of their conditions, it was just profoundly depressing. Not just that it was a thing at all, but also that it seemed to be a normal part of daily life.
This was more than 5 years ago, so hopefully, things have either picked up or we had a non-representative experience of the city. I don't think it's just me though; I've spoken to other people who've visited and who had similar feelings.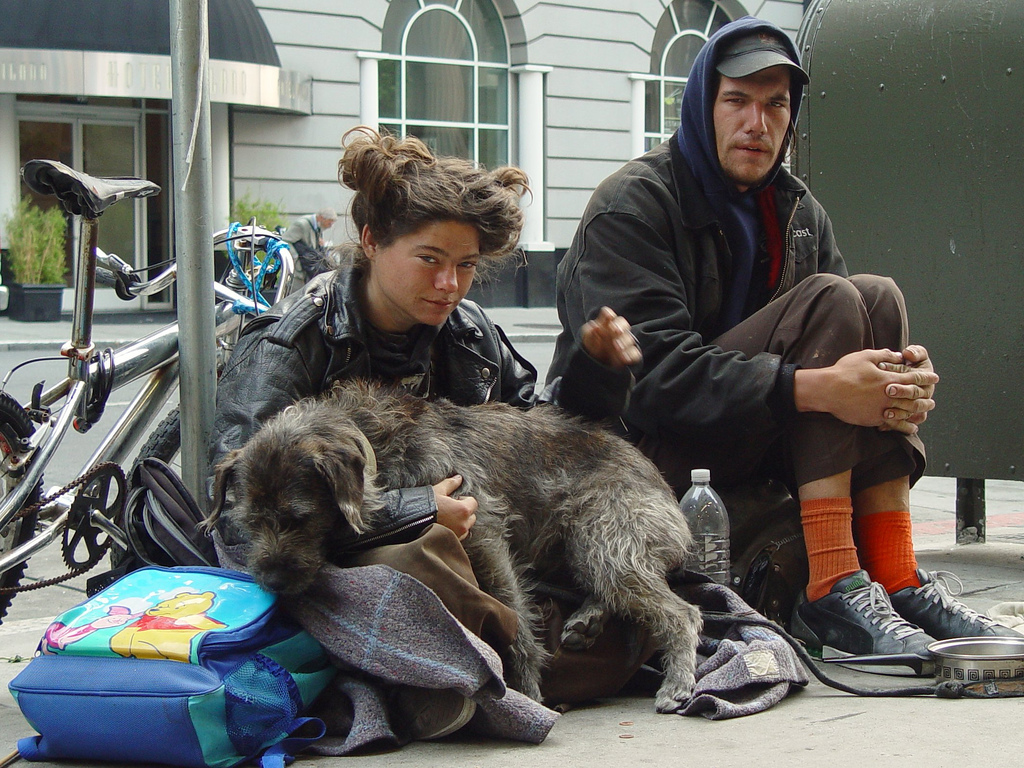 25. 'Show Me' A Good Time
I haven't traveled a whole lot, but Branson MO was absolutely terrible. Everything is literally on one stretch of road that is 2 lanes. It's impossible to get anywhere. Mediocre entertainment. We were only there one night, luckily our hotel was nice and we had some good food. It was cold and rainy so we skipped Silver Dollar City, that is probably the only cool thing to do there.
24. So Many Commas For Nothing
Hands down Oxford.
Oxford is that weird blend of a university town where everyone is young and broke, and looking for a something cheap, mixed with a tourist town where every third shop sells souvenirs, and an elitist town where the rich look down on the poor simply because they chose to be poor. It's such a dumb mix that frankly, I'm amazed it hasn't fallen apart.
Except it has. Traffic is a joke. During "Rush" hour, it can take over an hour to drive two miles. For some dumb reason, that no-one seems to understand, there are only four main roads out of the city center, and two of them both go north. On both of these roads, there are three lanes of traffic, and in both instances, it's two lanes in, one lane out (or two lanes out, four in from the north).
The University holds too much power over the city. House prices are so high it affects other towns nearby, and they're kept inflated because any possible building space is quickly snapped up by the University and then not built on. The University also insists that nothing is built higher than the current tallest building, in order to preserve the iconic skyline.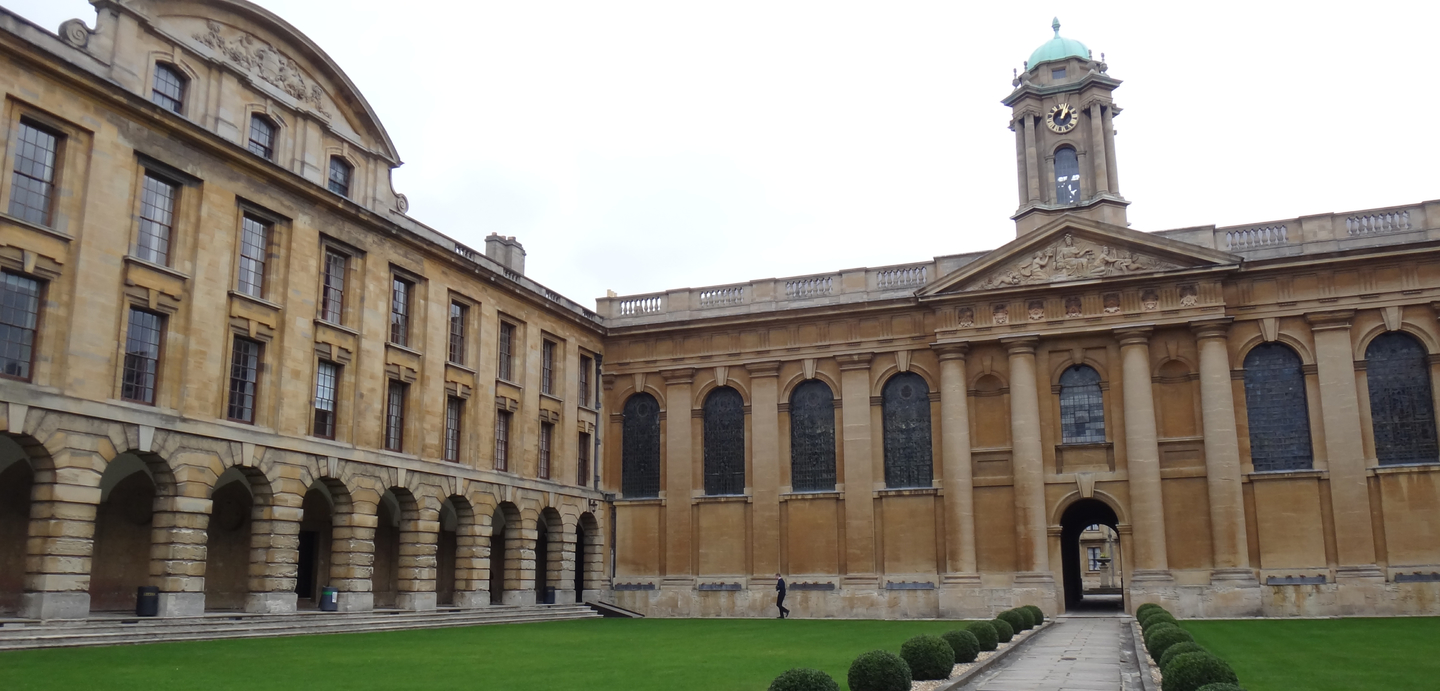 23. More Like 'Hell On Earth'
Mauritius, yes most people think of this as some sort of wow place but in fact it is disappointing, it's full of false French tourists, the boutiques etc are overpriced, there is a great deal of innuendo towards females and the poor locals barely see the great amount of money made from tourism. We stayed in two hotels, the second was superb but only because it was a sister hotel and we got food poisoning at the first, my husband ended up in hospital. There is an air of pretentiousness among the hotels. The notable thing for us was meeting true locals , our friends family live there and they took us places all over the island, made a party for us, really welcomed us, that was the best thing about the place, our friend's family who embraced us. The rest of the place is highly overrated, shame eh.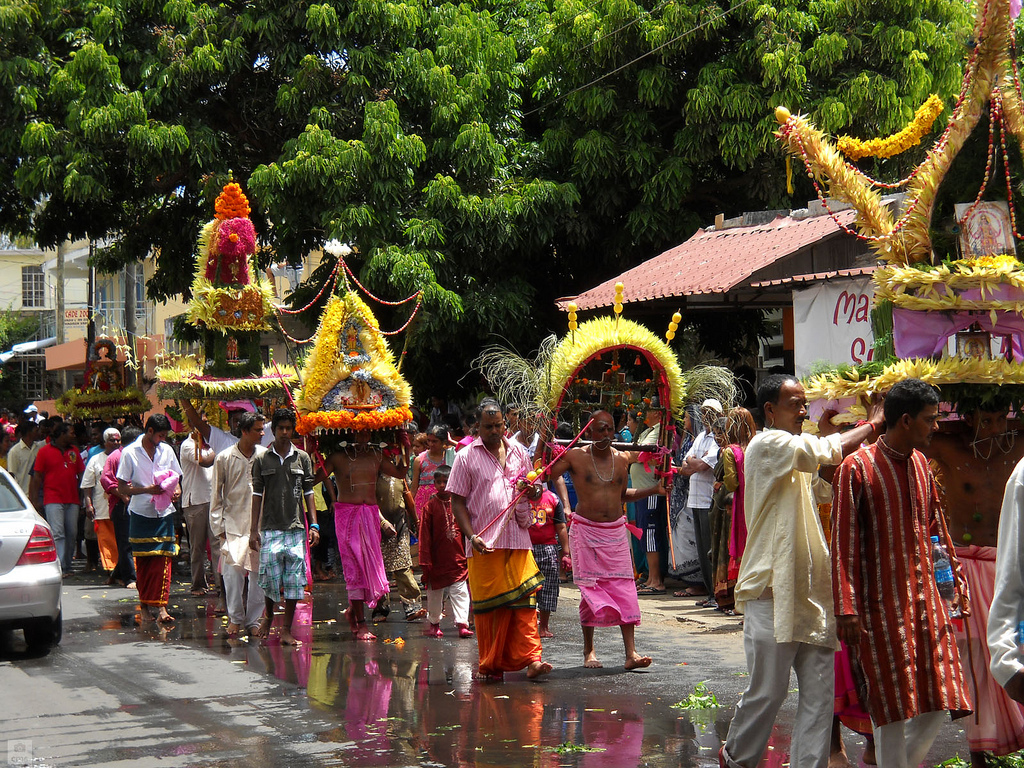 22. (Not) Nice To Meet Ya, Barcelona
Barcelona was so blah to me. I've been to a bunch of Spanish cities and liked them, and all I heard was that Barcelona would blow them all out of the water. It didn't, and I can list ten places in Spain I liked infinitely more than Barcelona. I'm actually mad we spent all the money when we could've stayed in Valencia or Castellón the extra days.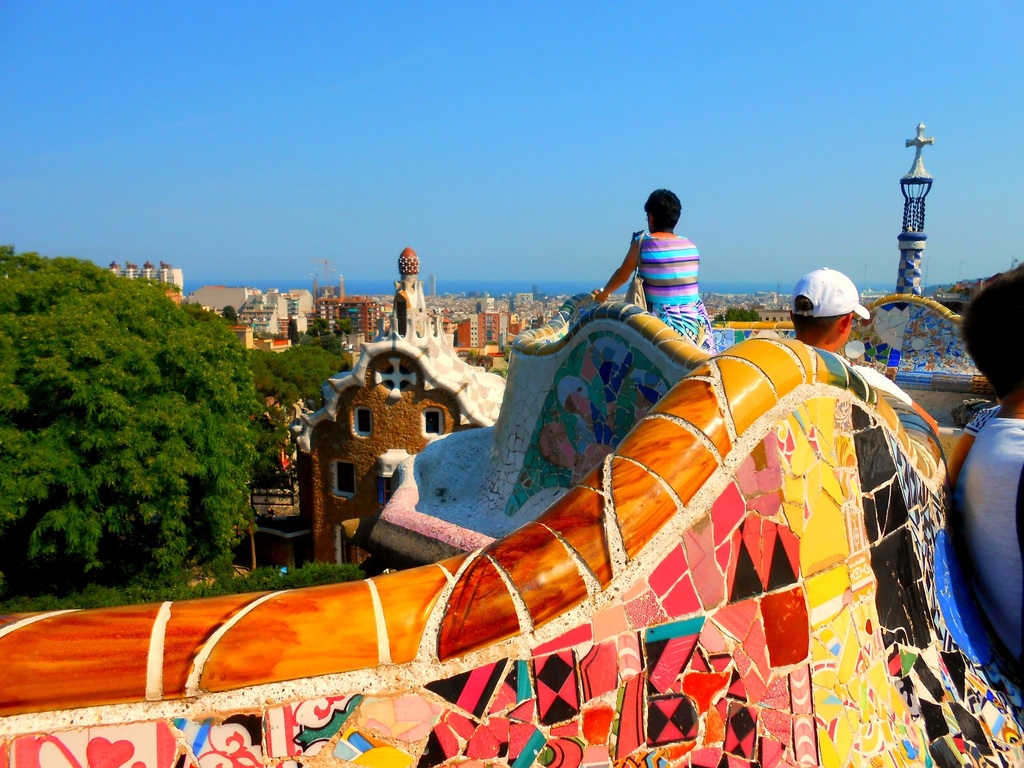 21. The City Of Dead Roses
I just came back from a week in Portland. I've never been more disappointed in a city.. and I'm sorry to Portland people. But, it was all different color haired hipsters with facial piercings, homeless people everywhere. I didn't really find any cool bars or restaurants, or much in the way to do – and it wasn't for lack of trying.
Finally, the last day, we rented a car and went to Mount Hood. Now that was awesome – so beautiful and relaxing up there. But Portland as a whole is like an industrial hipster dumping ground.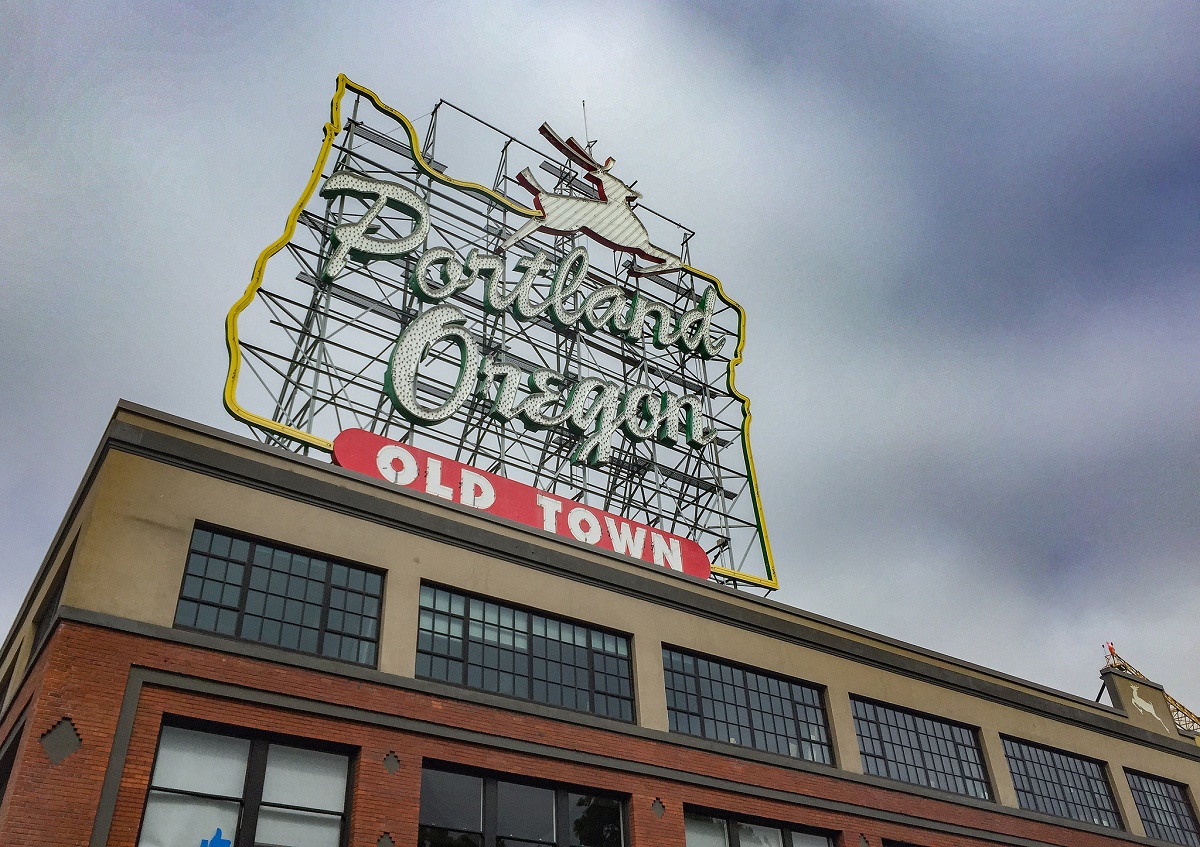 20. On The Hog In Prague
Prague.
Don't get me wrong, I really like Prague and the Czech Republic and everything, and had a great time there.
But Prague isn't very diverse: it has city center (Staré Mesto, Nové Mesto, Malá Strana, Hradčany etc) which is like a museum, a tourist trap, and the outskirts are just huge paneláky.
I prefer my hometown, which is a real (modest) metropolis: it isn't that clean and the tourist sites are scattered all over the city, and the houses are not in a perfect condition, but the old town is considerably larger and filled with life, only small parts are museum-like.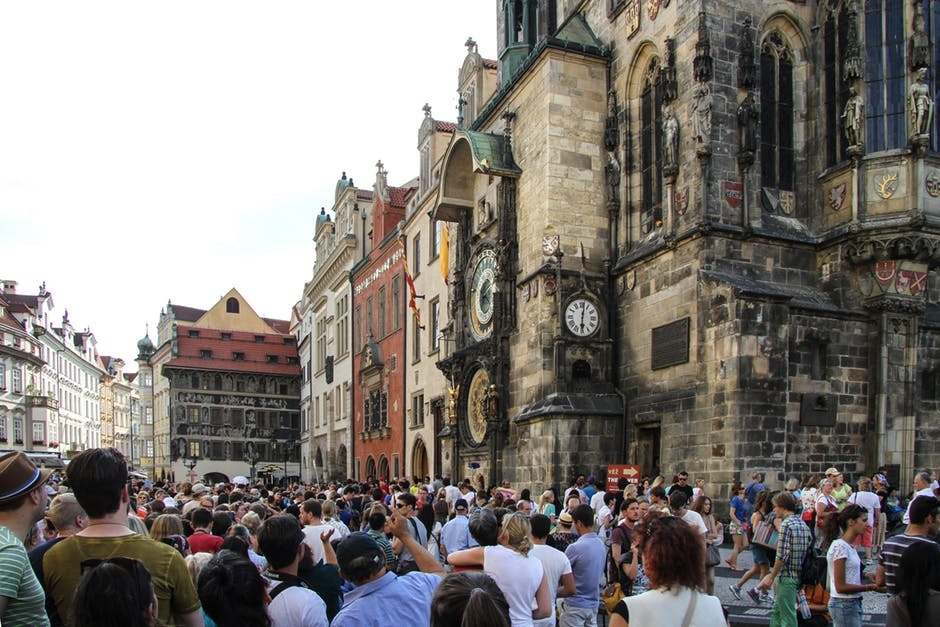 19. Shipping Away From Boston
Boston, its yuppie bike riders, bad coffee, rude drivers, and racist residents. I spent 2 days in Boston college scouting and couldn't wait to leave back in the early 2000's. My friend's car broke down and NO one outside of a fire station would lend any help or even directions and EVEN THE FIREMEN SIDE EYED ME. I was slurred at twice by random people. I've had better experiences in Philly of all places than in Boston and Philly isn't great too.
MIT's science center was awesome though. The only highlight of the trip.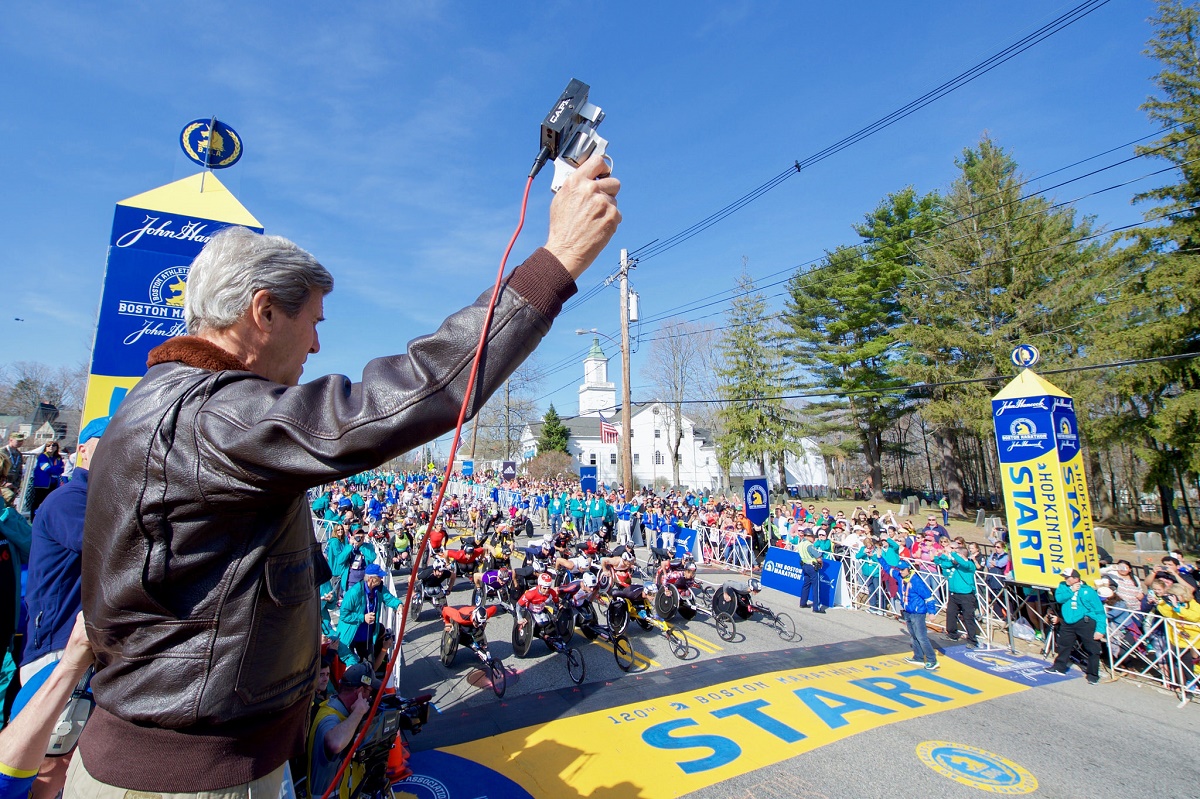 18. Heaven, Hell, Or Houston
Houston TX, hands down. I've been living here for a year now and while everyone I know, LOVES it, I just don't get it. The traffic is horrendous, the drivers are insane, the weather sucks, the general area itself isn't that pretty, and it's just really not that different than any other major city I've been to.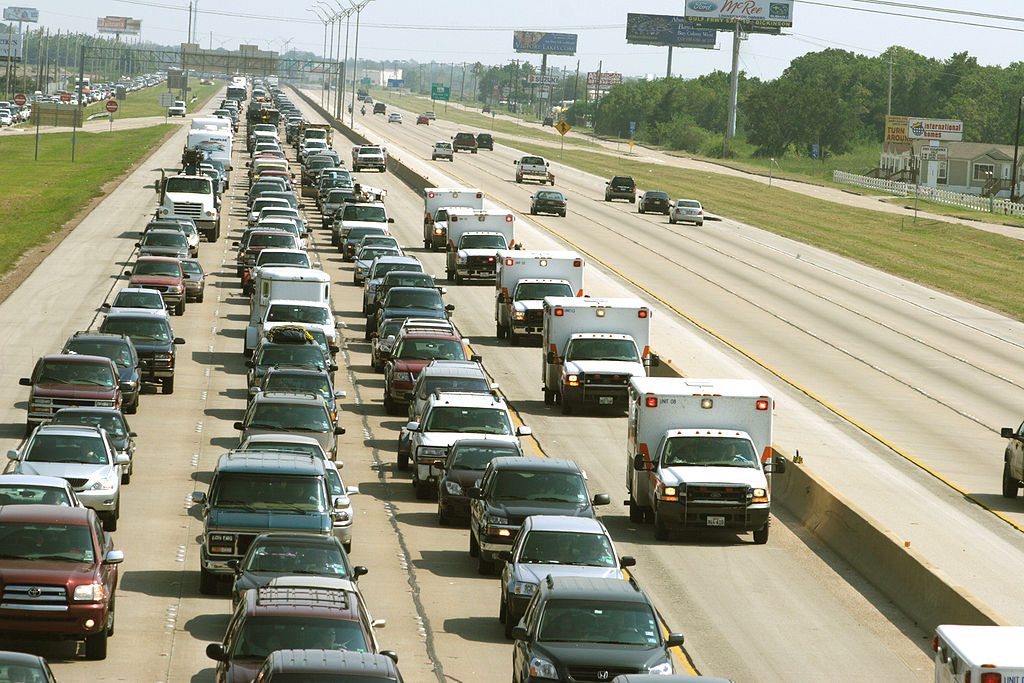 17. Born On The Bayou
New Orleans and Memphis. Growing up, these two places were always painted as the soul of the south. Music, food, good times. In reality, they're both crime-ridden cities that are literally falling apart. The roads are awful, huge chunks of both cities are sprawling rough areas, and a wrong turn at night can literally cost you your life. Neither the residents or the people in charge have any interest in making it better.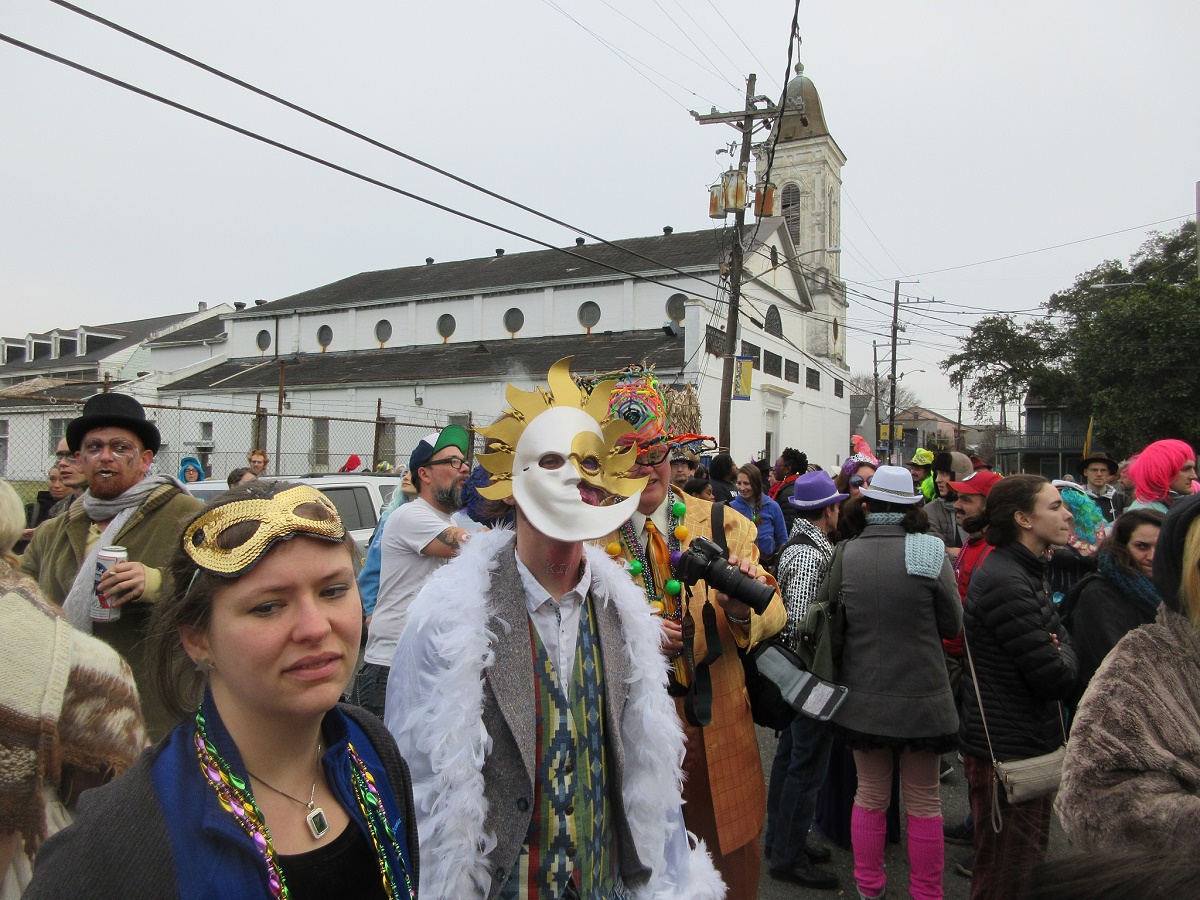 16. Atlanta Burned Again Last Night
Atlanta.
Granted I haven't been there that many times but as it's billed as "the capital of the southeast", it's a bit disappointing. For one thing, if you took away all of the suburban sprawl, it'd be dead. I also didn't find it that easy to get around, i.e. mediocre transportation. Location wise is the only thing that really saves it, being close to the mountains and a manageable distance from the islands.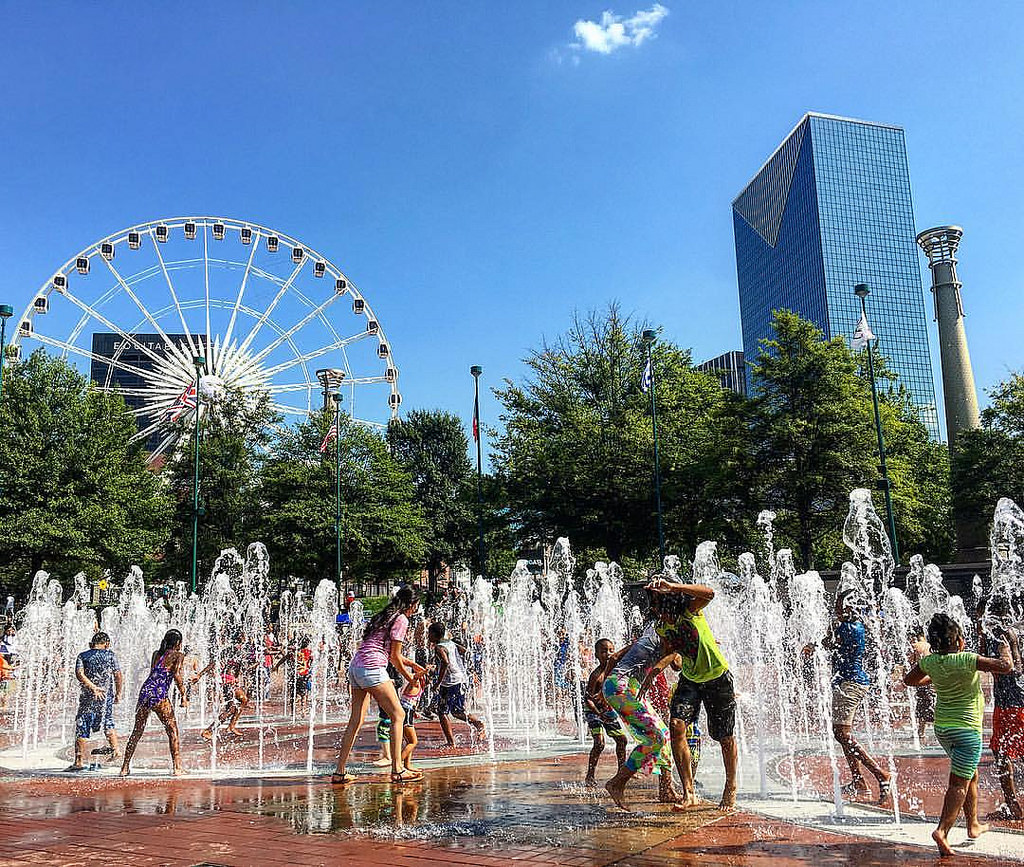 15. Roll Of The Dice
Niagara Falls, Ontario. The Canadian side is apparently the "nice" side but it was pretty run down and felt way too touristy. The falls is beautiful though and the Casino Niagara is really nice, though nothing compared to a casino somewhere like Vegas. If the Canadian side is that run down I can only imagine what the American side looks like. Yikes!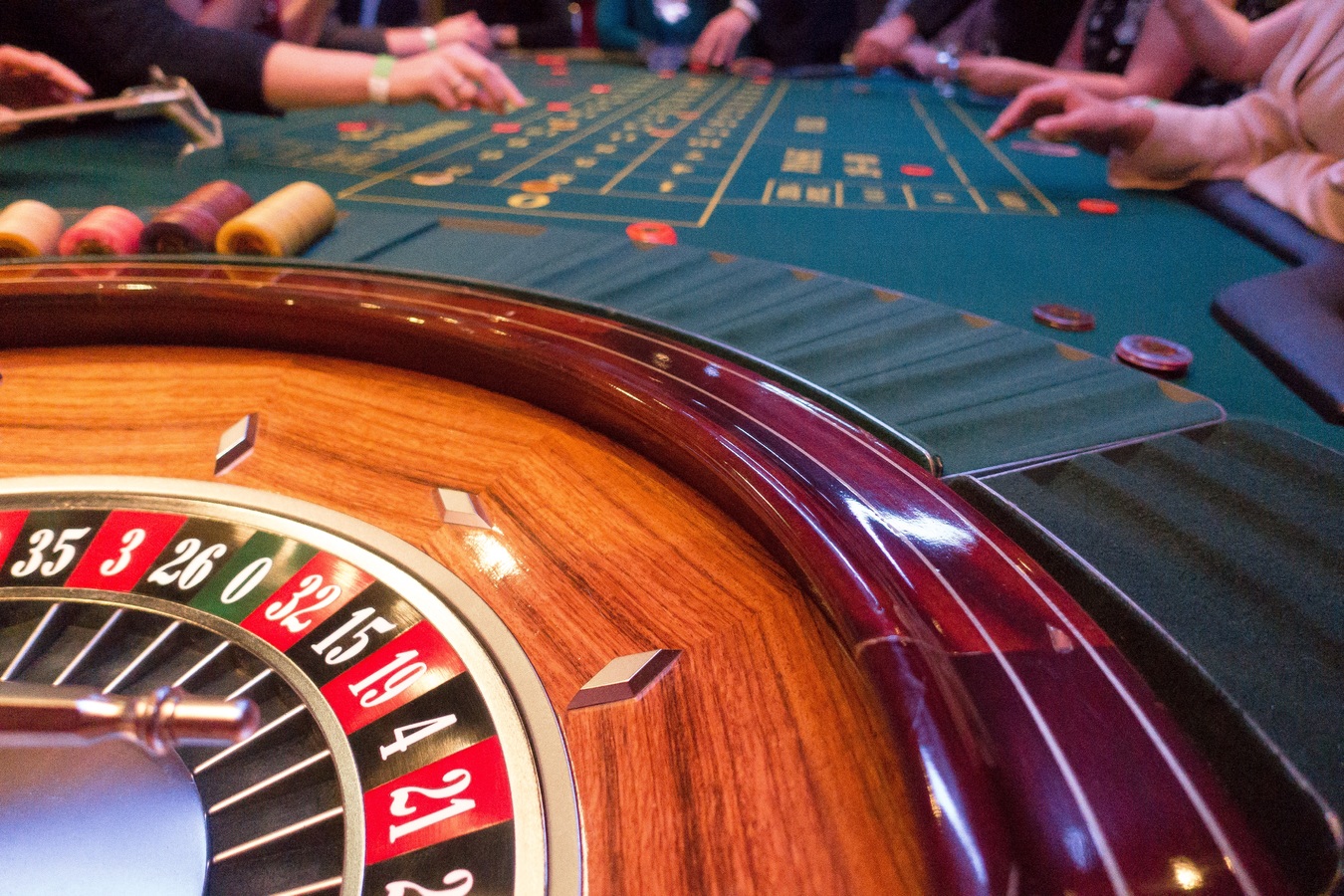 14. Chattanooga Choo Choo
Chattanooga, Tennessee. People think they want to move to Chattanooga for all the outdoor activities but fail to realize that all the jobs go to residents brother or cousin and not some tourist that thinks they can move to town and get a good job and climb mountains every weekend.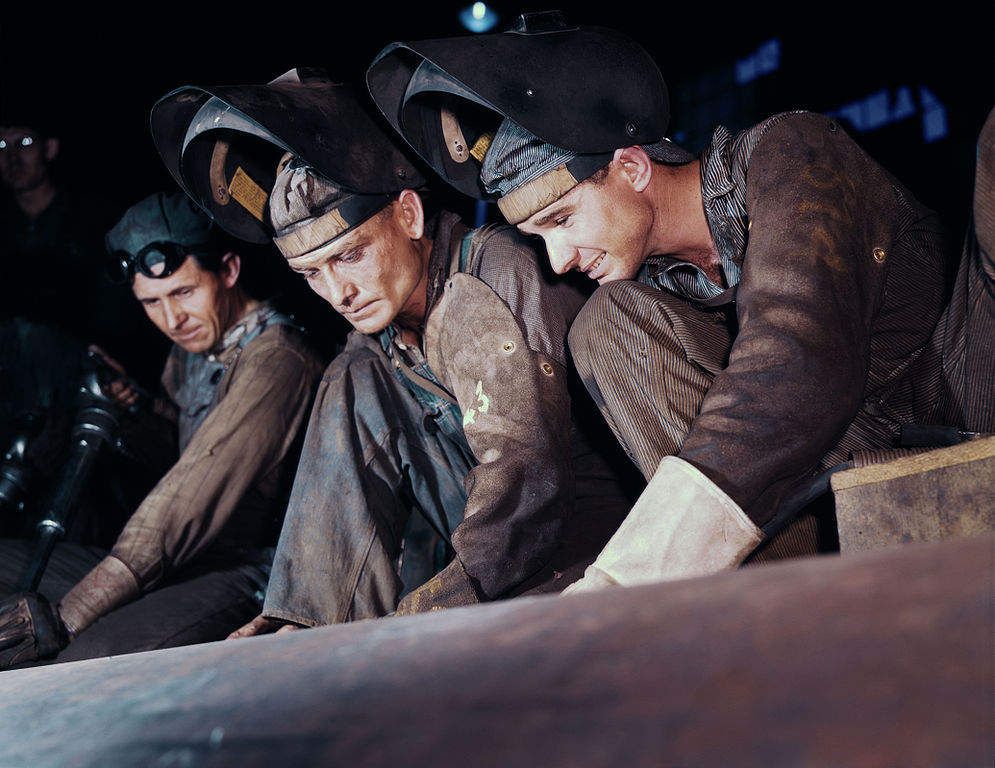 13. Sydney's Not Pristine
Sydney, I am an Australian so I feel I have some right to call out that city especially more so since I have at least been to 2 other major cities internationally.
Sydney at first I mean does have the nice parks, picturesque harbour but overall it especially now has the cons of a big city such as the pollution and dirty buildings and crowding but it lacks any of the decent public transport as it failed to keep up with the explosion in population, any of its older history often will get built around and demolished and its beaches might be great for tourists but there are so many better beaches in Australia compared to the ones in Sydney.
Singapore in comparison deals with the overcrowding brilliantly and can move its population and tourists efficiently and feels so much cleaner overall.
Paris while being dirty and its metro smelling at least has the ability to move hoards of people around and has tons of history in it's building and culture.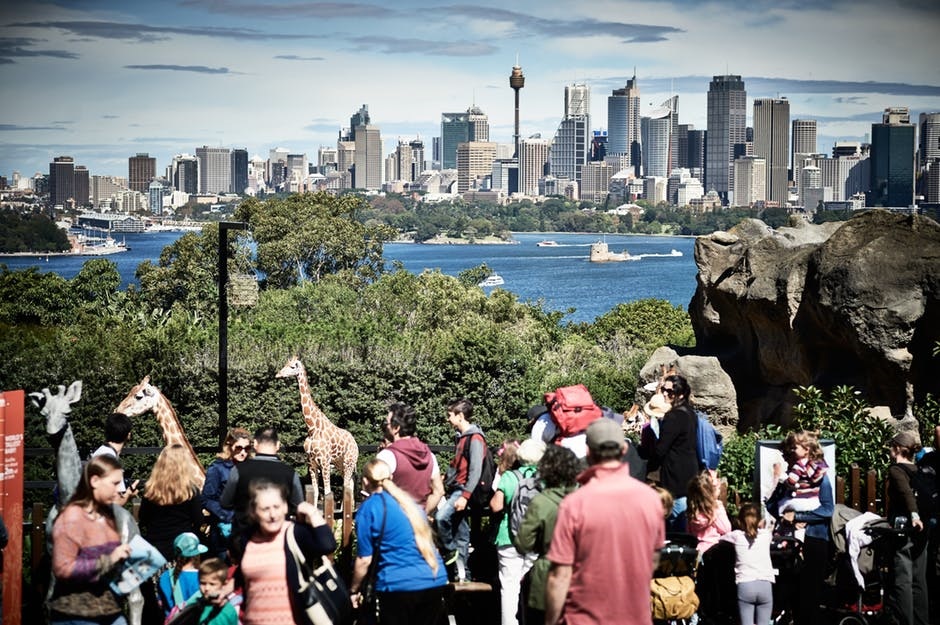 12. Death By Digital Age
Santa Clara, CA… It's soo freaking expensive, just because of tech companies and good jobs around… But if it wasn't for tech companies and good jobs, it's an ugly flat place with nothing going for it…. It might as well be a Fresno or Modesto 😛
At least Redwood Shores/Redwood city where Google and Electronics arts are is nice… Has some mountains bordering it, more trees, some cool ocean breezes coming through… But Santa Clara is like the Kansas of the Bay Area… flat and ugly.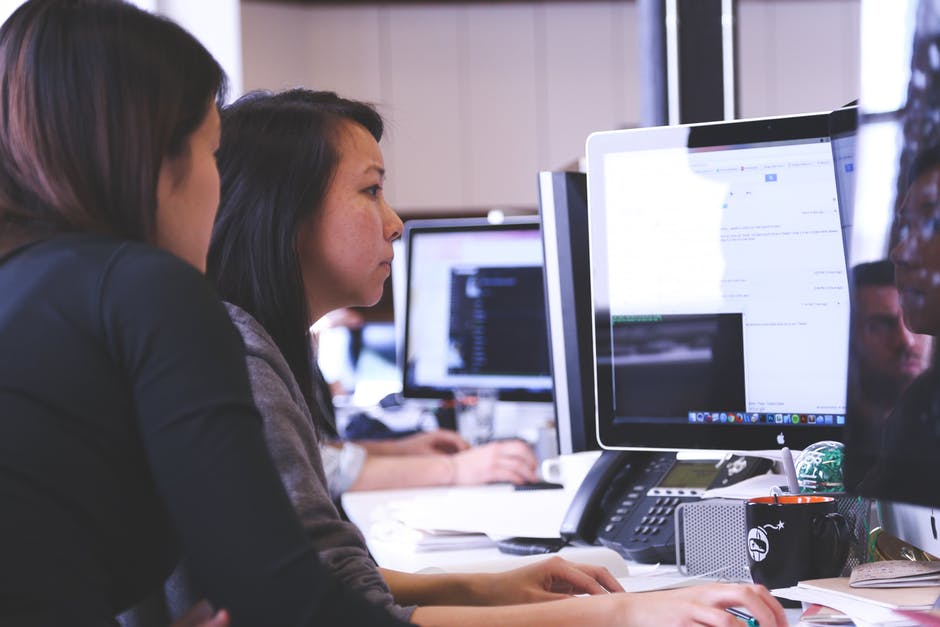 11. Shanghai Gloom
Shanghai was a huge disappointment to me. Could be that I just didn't have enough time to find the good parts as I only had a few days there, but I found it dystopian, dirty, ugly, loud, rude and surprisingly expensive. Police checkpoints everywhere. Long lines, zero order or etiquette. And it feels like literally everyone is trying to rip you off.
For comparison, I lived in Tokyo for several years and love that city. Shanghai feels like a dystopian police-state caricature of Tokyo. Somehow simultaneously poorer and more expensive, as well as simultaneously dirtier and more sterile.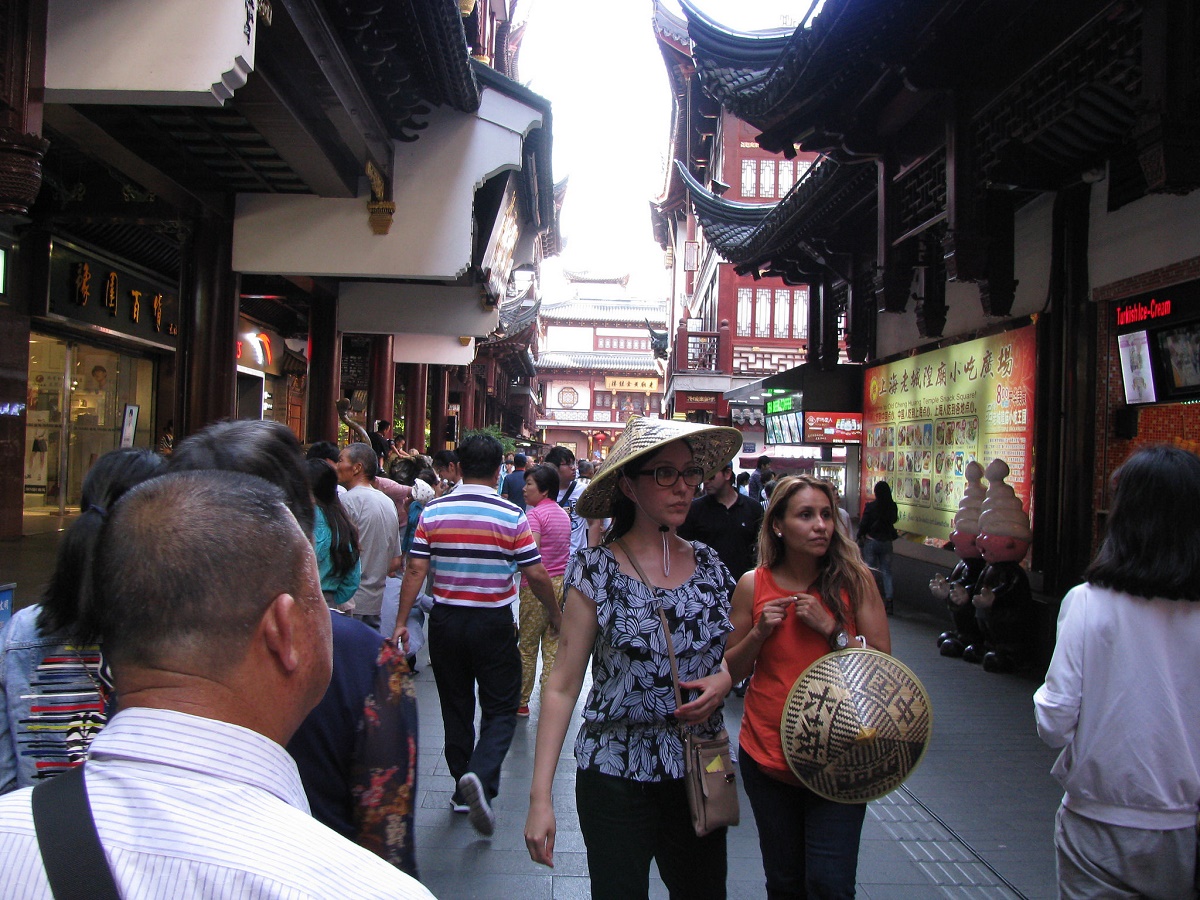 10. Golfers Dig It
Palm Springs. I grew up in So Cal, been in NY since I was 13. Recently had to fly back out for a work thing, and my memory of palm springs and just the area, in general, was so romanticized. The place has no charm or character at all, and it's just a dry, sweltering wasteland trying to be a resort town.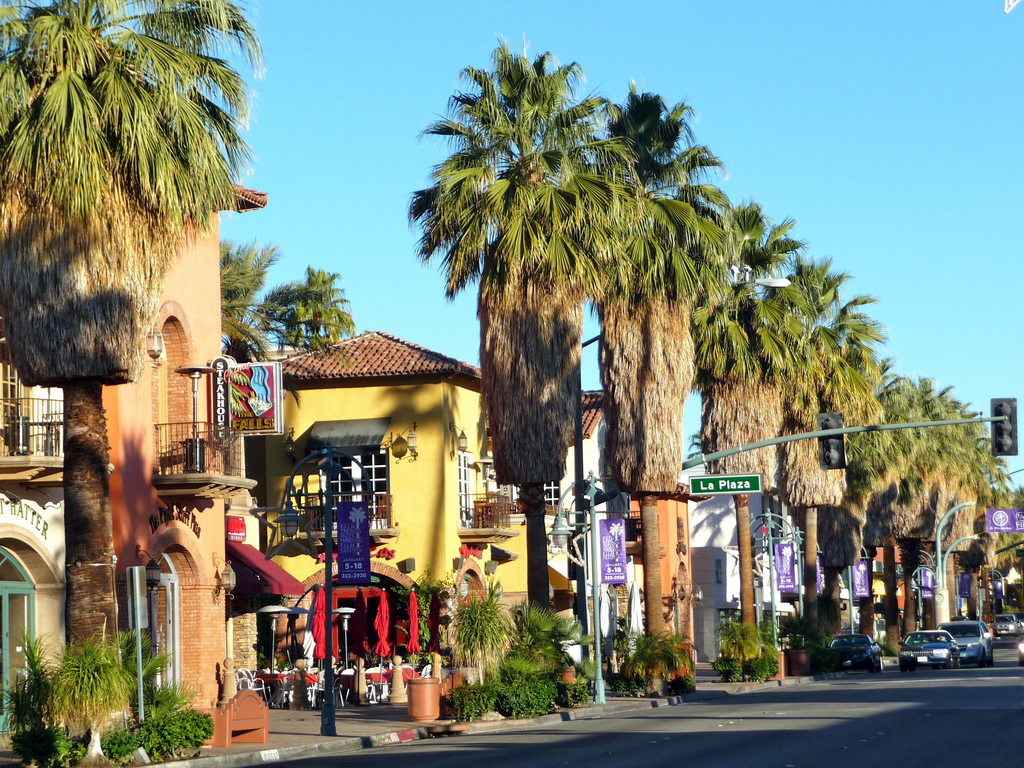 9. No Fun City Indeed
Vancouver.
It is one of the most beautiful places I've ever lived (and I'm from Hawaii) but I was miserable. The people were astonishingly rude and unfriendly, the food was disappointing, and the nightlife was mediocre. It was mainly the people that got to me though. It was great for outdoor activities, but that wasn't enough to balance out the bad for me.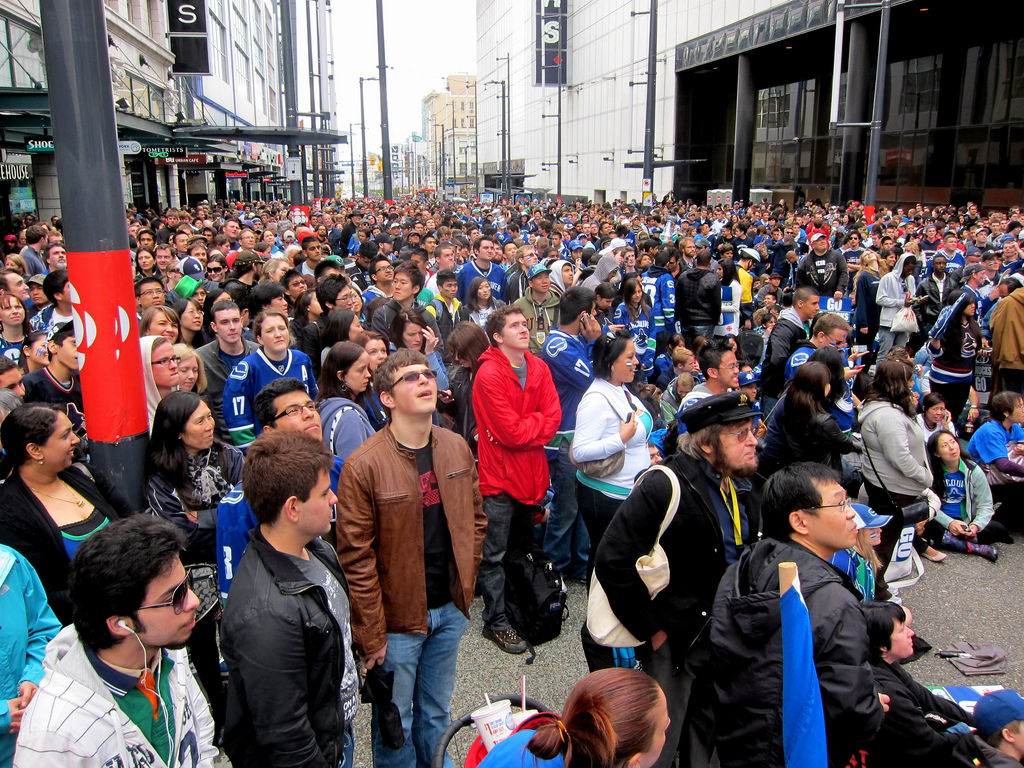 8. The Dreary City
Chicago. It's grey, smelly, and filled with people who think they're the only person there. Also, the pizza there seriously disappointed me. As a lifelong fan of deep dish, I salivated at the chance to get an authentic deep dish. Went to one of the best-rated places in that part of town we were in. I took one bite of the deep dish and told them to take it back and just bring me regular pizza. It was so unappetizing.
The only thing I loved about Chicago is what everyone else seemed to hate. I loved the suburbs. Even though they are on the rougher side thanks to projects getting shut down, the people there seemed to be nice enough. On a nice summer evening, porches filled with families lined the street. It was like an impromptu block party every night. Lots of kids playing, teens playing sports, adults just chatting.
I don't know if my experience was unusual or localized specifically to the area I was in, but my opinion of Chicago seems to be the exact opposite of most non-native Chicagoans.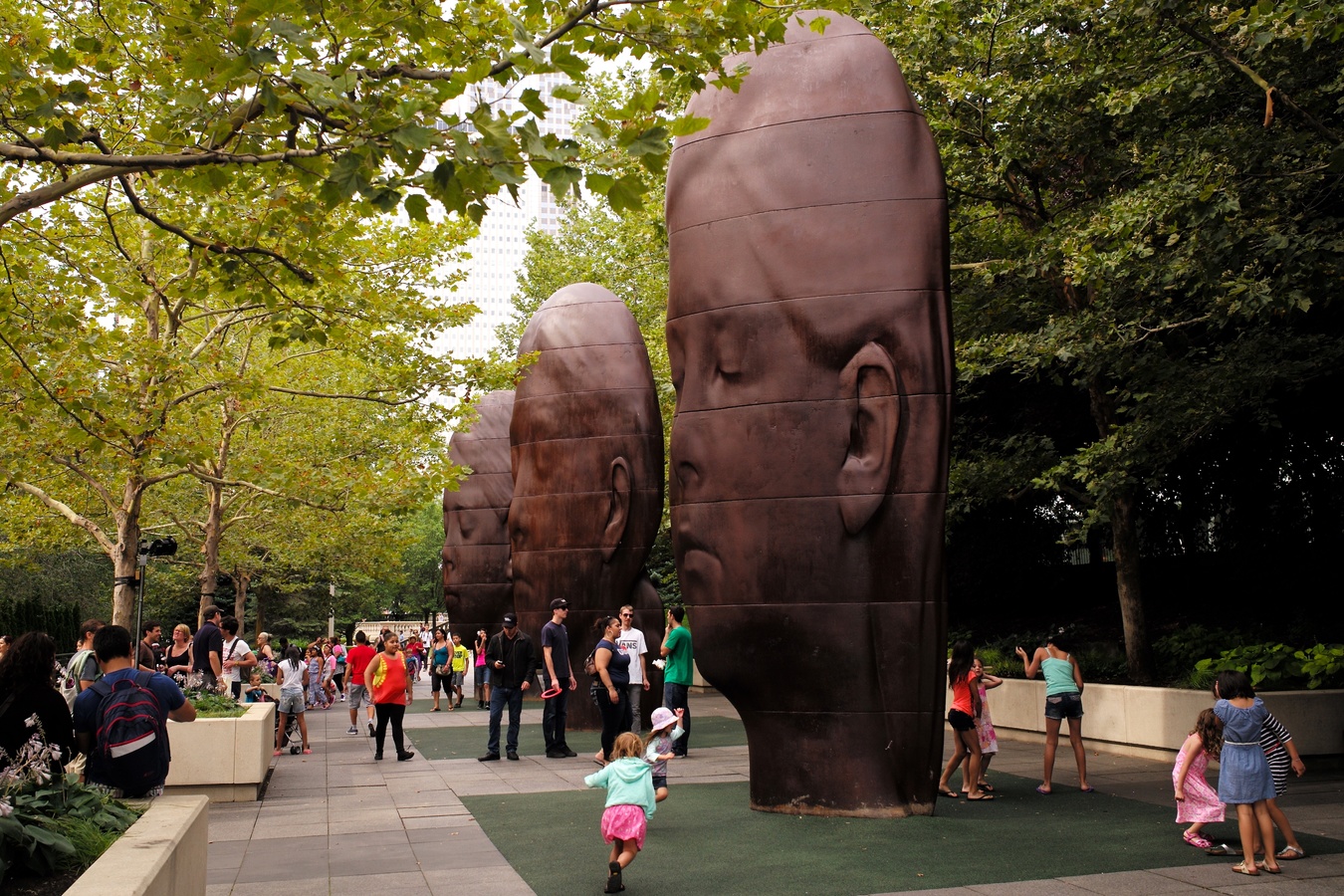 7. City Of Devils
Los Angeles
I've been twice and hated it both times. It's extremely expensive. It's hot. Famous places like Hollywood Boulevard are actually really dirty and unsafe. We sat in gridlock traffic for hours. You literally can't see the sunrise sometimes because the smog is so bad. My friend who lives there, despite having a high-ranking and prestigious career, is living paycheck to paycheck and pays 5x as much money in rent as I do for a smaller apartment. We never really had a great meal. People were kind of mean.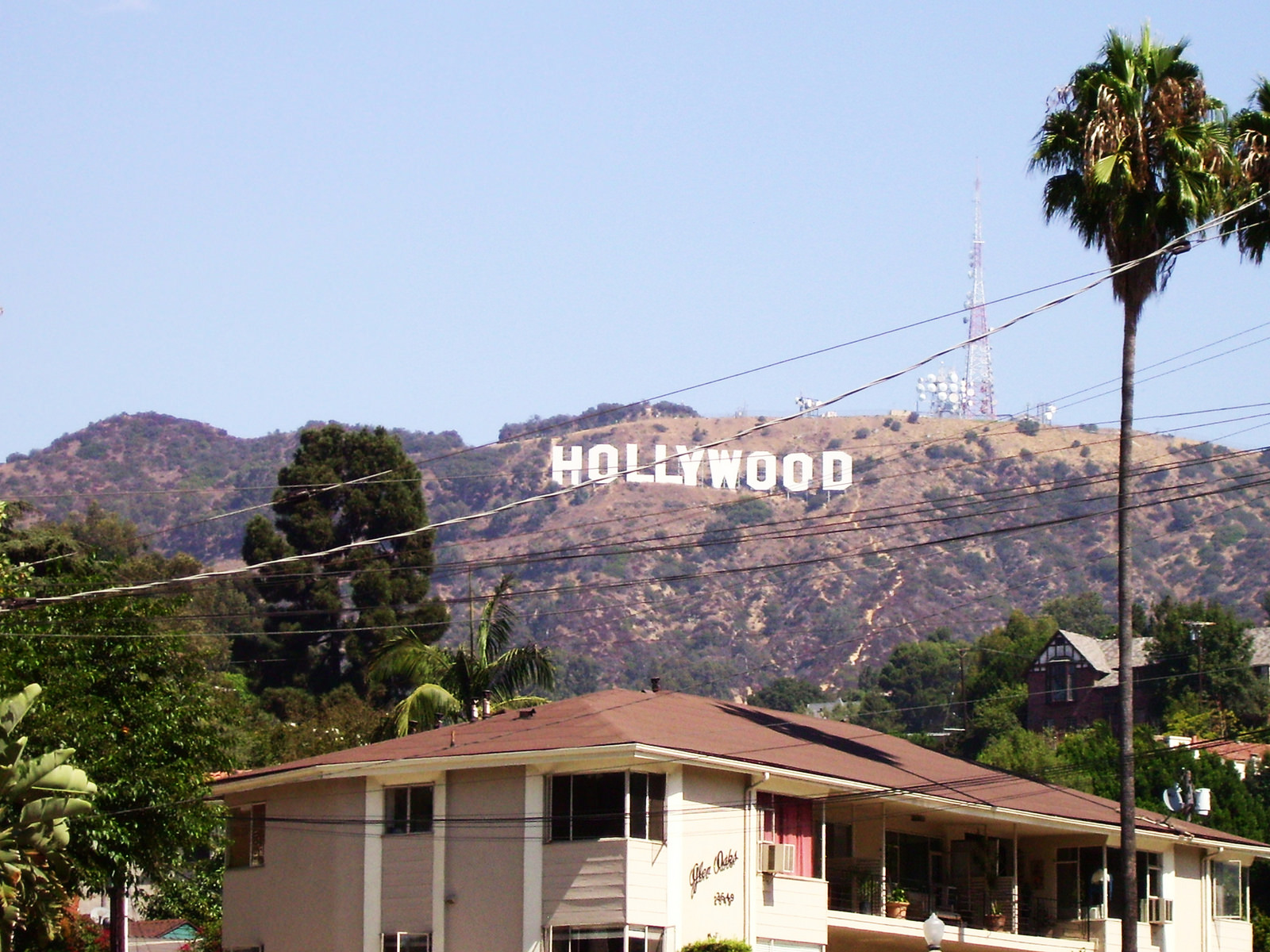 6. Faking The Funk
San Miguel de Allende, México.
Is a city just for old Americans, is fake and without a soul. A bad representation of what México is. If you want a real Mexican experience with colonial architecture, good food, and weather, Guanajuato, Morelia or Querétaro are way better options.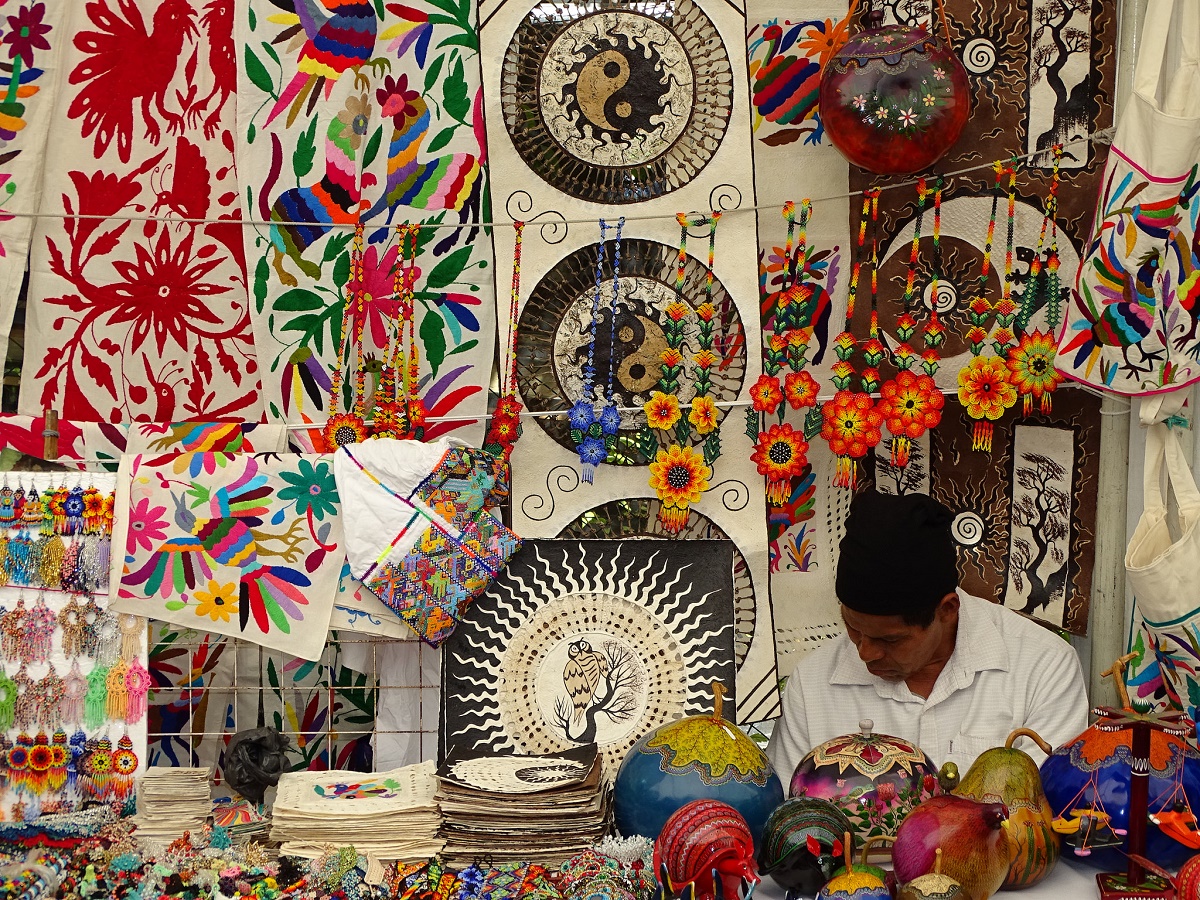 5. All Work, No Play
I lived in Seattle for work. You can't walk anywhere. The "downtown" is dirty w homeless people everywhere. The other "cool" neighborhoods (south lake union aka amazon campus) is all new and way too sterile with construction everywhere. The "going out" neighborhood – Ballard- you have to cross a bridge and it's 20 minutes from everything. In every neighborhood there are probably 3 decent restaurants…and if you ask for recommendations the locals tell you THE EXACT SAME PLACES.
In the summer homeless people literally take over with tent communities everywhere.
It's beautiful for sure, but people act like it's this AMAZING CITY. It's terribly boring if you're not into hiking a mountain or camping everyday.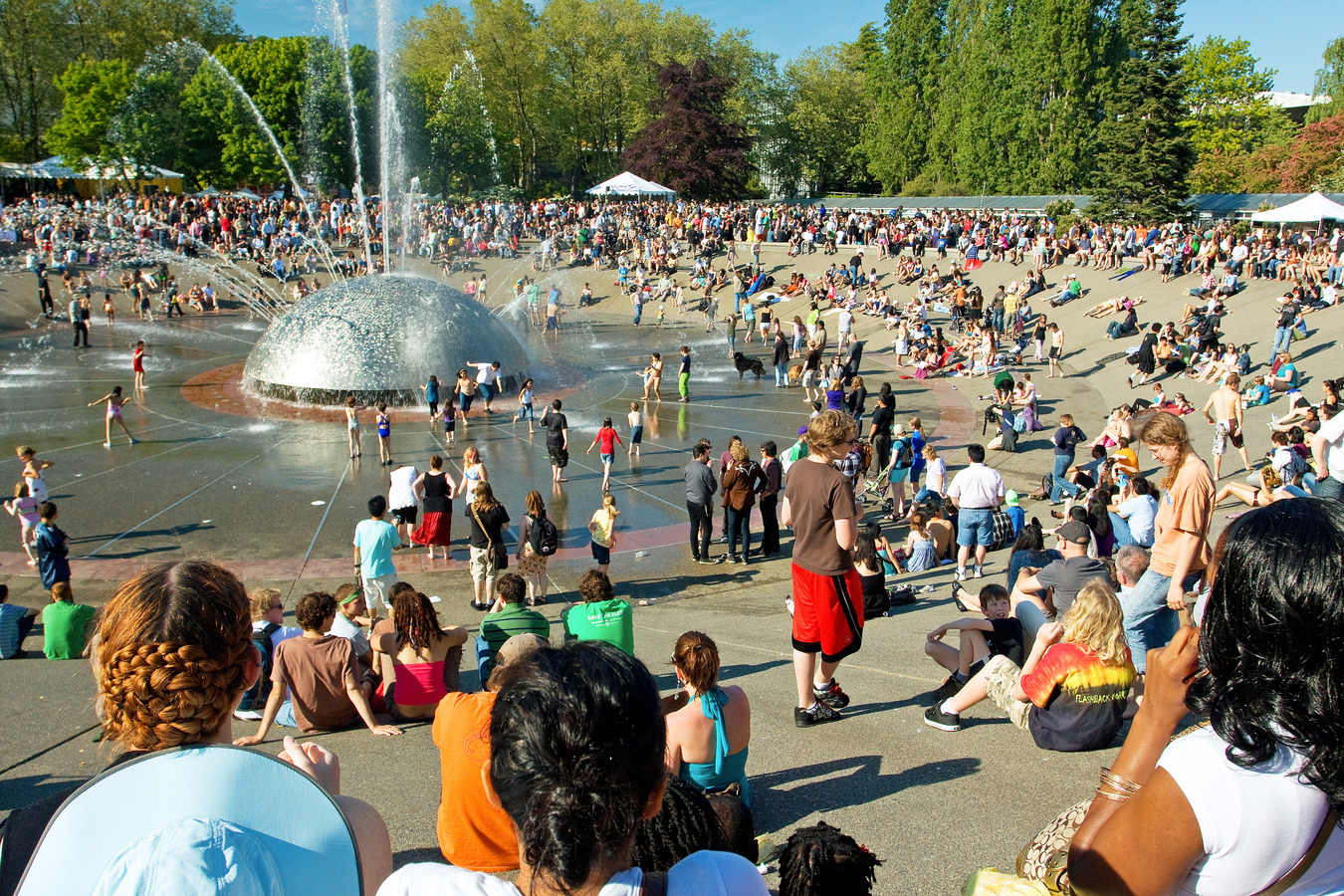 4. America's Blandest City
San Diego. I spent $400 for 2 nights at a hotel, and the cheapest meal I had was a $12 hamburger. The beach is exactly the same as every other beach, the roads were made by a lunatic, and even google maps didn't know where businesses were located. Took me 2 hours and a hunger-induced panicked phone call to a friend before I could find a single place to eat when I arrived. I now refuse to go to San Diego on principal.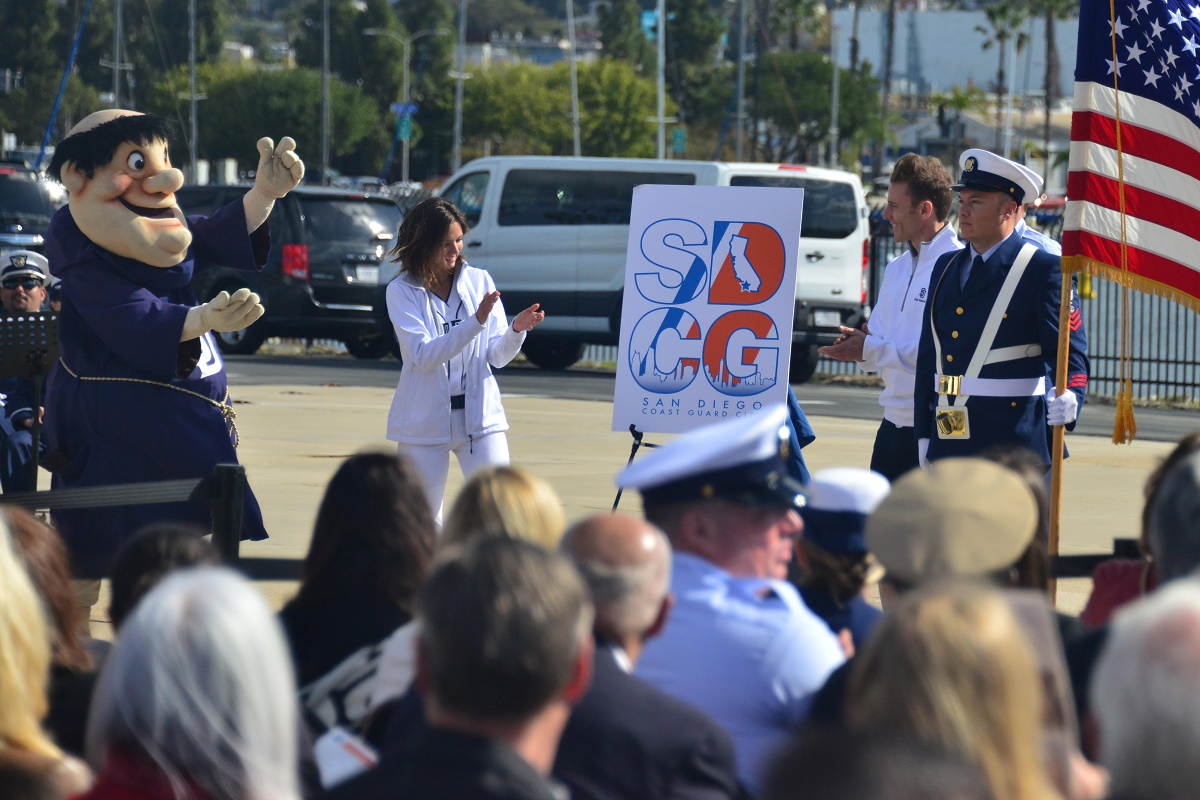 3. The City That Hates You Back
Philadelphia, want to do something at night? Well, you are out of luck because they roll up the sidewalks around 5 pm.
I have found more interesting restaurants in the suburbs surrounding Philadelphia.
It's a shame as there is so much history connected to the city, however, a lot of the city is fairly rough.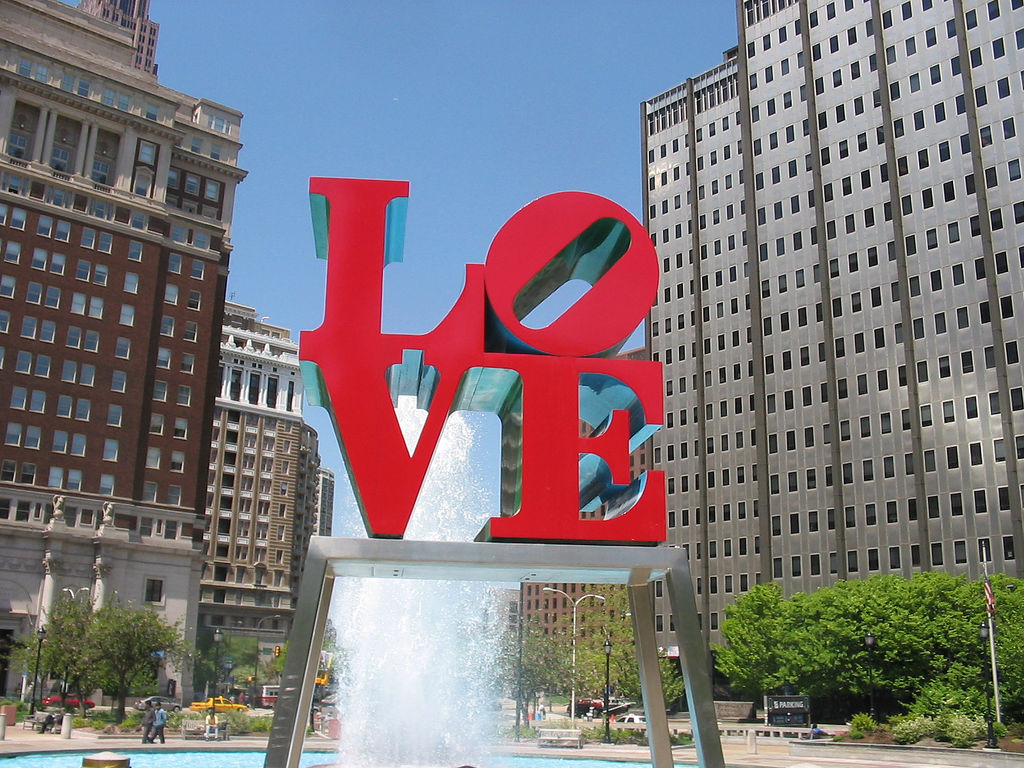 2. Gambling On Boredom
Las Vegas. I've visited the city three times and it got progressively more boring each time. Luckily we stayed at the Flamingo the last time so I at least had a great pool to relax by.
Literally, the highlight of all three trips was visiting the Grand Canyon and seeing Hoover Dam in person. If I go back to Vegas, it will just be for stopping through on my way to the Grand Canyon.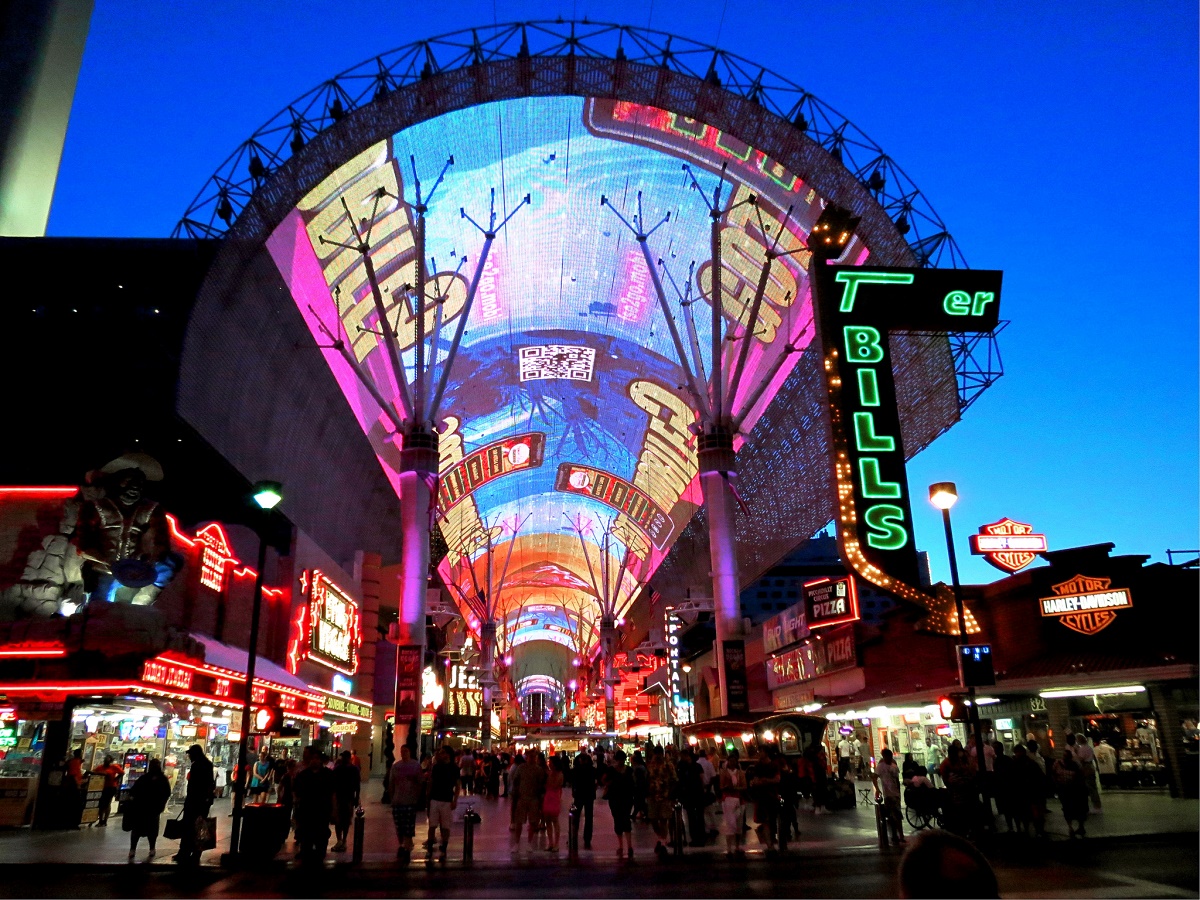 1. Giving Into The Man
No Sedona? Sedona, the city, is just a giant strip mall now. I bet it was awesome at one point.
The surrounding landscape is awesome. Went mountain biking in the hills and I'll never forget it. The city itself has the exact kind of dumb stuff you'd expect when a town decides to do away with charm and cash in.